Who would dare to describe Istanbul?
Edmondo de Amicis answered his own rhetorical question with a rich and vivid book about the city Istanbul, published in 1877. Umberto Eco (who has written the foreword) took his fellow countryman's guide with him when he first visited Istanbul.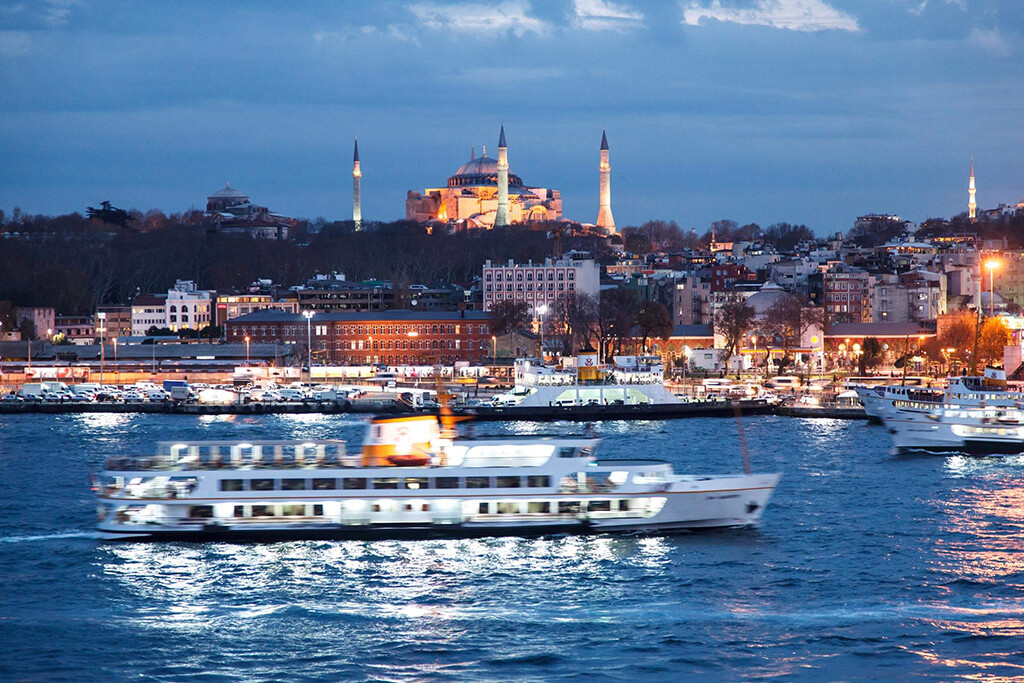 Photography Workshop Trip in Istanbul
After an eight-day voyage to the city, De Amicis was appalled when he awoke to find the view obscured by fog: "Curse it!" But the slowly clearing mist merely adds to the atmosphere. The sight of minarets "tinged with rosy light from the rising sun", palaces lining the water's edge, small harbours, lush gardens and exotic pavilions almost defied the author's powers of description. 
With this 5 days long Istanbul Photography Workshop, I welcome you to the captivating realm of Istanbul, where history's echoes blend with modern whispers, inviting you to uncover hidden stories through a local lens. Embrace a city where ancient traditions waltz with contemporary dreams, revealing a mesmerising mosaic of tales beneath every cobblestone. Experience Istanbul's heartbeat through local eyes and explore a world where two continents intertwine in enchanting harmony.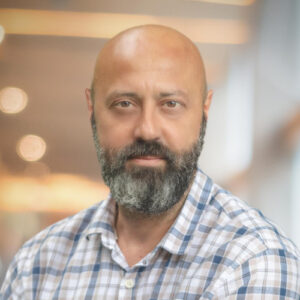 The Passionate Photographer
I am a freelance, editorial photographer, documenting stories which reflect the human condition. I've been pursuing photography as a career for more than ten years and it's been an incredible journey thus far.  I prefer to work on the humanitarian and social topics as well as doing commercial assignments and editorial works. My passion is photographing the world's culture, places  and people focusing on the social themes and creating awareness on certain issues. I have done assignments for international NGOs, corporate companies such as Conde Naste, Bayer Chemicals Magazine, Singapore Airlines, Silverkris Inflight Magazine, Goethe Institute Trying to focus on my vision and developing personal projects  while doing commissioned works and organizing international and local photo tours and photography workshops.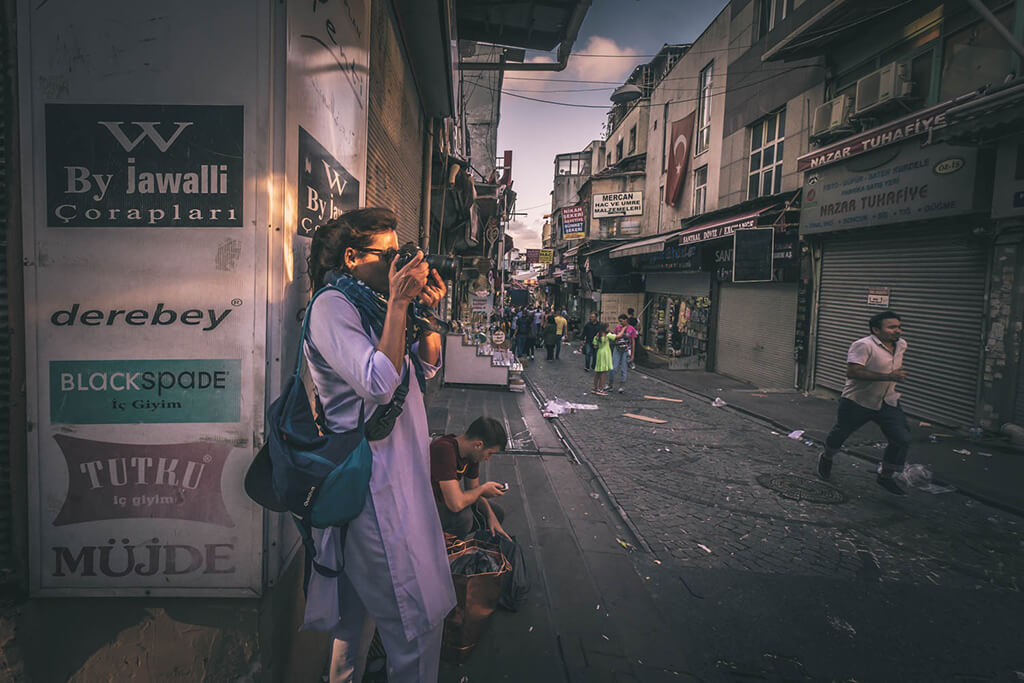 What this workshop is about
Istanbul Photography Workshop
This is a 5 days long Istanbul Photography Workshop that starts and ends in Istanbul, Türkiye. It's like a holiday trip, but alongside a classic trip, it's a workshop where the main focus is practicing and learning about photography and of course making the best possible images during the workshop. A travel photography workshop is a group activity designed for the purpose of improving the participants' skills. You will be accompanied by a professional photographer  to learn directly in the field. Although photography is the fundamental part of this workshop, there will of course be moments of relaxation, dinners with the group, learning the culture of Turkish people and other activities such as visiting mosques or other attractions.  (And hopefully bathing in a traditional Turkish Hamam). At the end of the day, in the evening in our hotel, if our time and energy allow it (it is not always the case) we will have a review of the day and analysis of the photos that were taken during the day. 
Istanbul Photography Workshop
The best way to improve your photography is to practice, and I intend to give you many opportunities during Istanbul Photography Workshop trip to do just that, from the best viewpoints in the region. I will provide different challenges for all levels, give personal feedback on your work and show you how you can do better.
On this Istanbul photography workshop, expect to practice and improve:
Night/ Blue Hour Photography
Arrival and transfer to the hotel in Istanbul's Old City center. Meet and greet at your hotel followed by dinner to know each other. I will be giving you information about our workshop and will also answer your questions about the workshop.
Karaköy, Eminönü, Beyazıt
Our brand new day will start early in the morning. We will embark on a remarkable journey on the captivating shores of Karaköy, nestled along the renowned Golden Horn. We will be photographing around the iconic Galata Bridge. Our footsteps will lead us towards the heart of Eminönü across the the bridge, once a thriving hub of commerce during the illustrious reign of the Ottoman Empire.  Prepare to be captivated as we venture into the magnificent world of the "Egyptian Bazaar," a ….
Photo Session with a Craftsman
Today is the day in which we will be practicing on a private photo shooting session with a local craftsman. In the morning we will be visiting old cervanserais (also known as Han by locals – read more about Hans of Istanbul) and photographing locals merchants, porters, cooks, or anyone with interesting personality or characters we may come across) in their daily business routine.
Golden Horn & Bosphorus Shores
In our fourth day, in the morning session we will be exploring the towns of Golden Horn Strait. We will try to visit 2 or maybe 3 neighbouring towns if time allows. We will be visiting the towns where non-muslims community of the Ottoman Empire used to live. Before crossing to Anatolian (aka Asian side) for our Bosphorus experience, we might go back to our at noon time to get some rest since we will be staying till late time to practice some blue hour photograph on the Anatolian Side of the Bosphorus.
As we approach the culmination of our program get ready for a day that will leave you inspired and eager for more! After a delightful breakfast, we'll gather for a grand finale to review the captivating moments you've captured through your lens. While our program ends after the review, we recommend you to stay at least a day or more, this city has so much to offer, whether it's shopping, indulging in the renowned Turkish hamams, or simply savoring the sights and sounds that make it truly special.
Are you planning to come early or stay on after our photo workshop has ended?
 If you're interested in continuing your stay in the same hotel, let us know and we can get a quote at a preferential rate for you.
03. Deposit & Cancellation Fees
A deposit of 30% of the total amount of workshop cost (booking fee) must be required to guarantee your reservation, which will be applied towards the cost of your tour. Full payment have to be completed  in full maximum 91 days before departure.
In the unlikely event that I have to cancel the trip before its planned departure because of an insufficient number of participants or any other reason else than Force Majeure, a full refund will be given. In the case of Force Majeure, I will refund the amounts received minus those amounts paid to suppliers that are not eligible for reimbursement by them. This does not apply to any product or service (e.g airline ticket, insurance, etc. ) that you could have purchased directly (check with your suppliers for cancellation costs or transferability to another trip) 
Please click to read detailed cancellation policy.
04. Other Useful Information
Fitness Level & Travel Conditions
The tour is not particularly physically demanding. Since the activities will be taking place in the heart of the city, the terrain will not be a problem. You will need to be able to walk for a few hours. Since the city of Istanbul is built on hills, you may have to walk uphill or downhill during the walks on some routes. But in general, we will not be in a physically demanding location.
The autumn months of September and October, when many international visitors have left town, are an especially lovely time to visit Istanbul; it's still warm enough to enjoy outdoor dining, and boat trips along the Bosphorus. On average, the two months only have five and seven days of rain respectively, with temperature average highs of  25℃  (77℉) and  20℃ (68℉).  Be sure to bring a light jacket or layers, as it can get cool in the evenings.
Spring is the best time to go to Istanbul, with balmy temperatures hovering around 21℃ (70℉), plenty of sunshine, and relatively low rainfall. As the weather warms up starting around March and April, locals take to the sidewalk cafés and eateries lining the banks of the Bosphorus. Spring blossom is out and the trees are green again.
I strive to deliver an individualized experience.
Have you ever imagined your ideal day at a photography workshop? I certainly have. I am curating a photography experience like no other, blending the art of capturing moments with the pleasure of savoring different local culture. 
You will receive an email shortly after you get in touch with me. I will assist you through all the process and also we can discuss any questions you have in your mind. 
– After clicking submit,  please wait to be redirected to confirmation page. 
FREQUENTLY ASKED QUESTIONS
Have Questions? I'VE GOT ANSWERS.
ABOUT PHOTOGRAPHY WORKSHOP
Unless differently stated in the trip description, the following conditions apply to cancellations and booking changes for each trip:
If you cancel 181 days or more days before departure :
 – A full refund will be given
If you cancel 180 days to 121 days before departure :
 – 100% of the booking fee (deposit) will be retained.
If you cancel 121 days to 61 days before departure :
– 100% of the booking fee (deposit) will be retained and additionally, 50% of all amounts paid. We will as well require payment of the corresponding installment in the event that it had not been made.  Alternatively you can prefer to apply the booking fee to the price of a next workshop trip to be departing in the next 365 days.
If you cancel 60 days or less days before departure :
All payments made will be retained. And request payment for any outstanding balance.